Digital Tree Health Audit with Citron App
Digital Tree Health Audit System
Digital Tree Health Audit System (DTHAS) is a unique method of recording, analysing and interpreting citrus tree data with the help of Samhitha Citron App. In this system, individual citrus trees are tagged indicating their serial numbers. Information regarding trees will be entered into the Citron App in different formats like text, image, audio and video. Digital Tree Health Audits give precise information of different problems affecting the trees in three categories viz. severely affected, moderately affected and slightly affected. Virtual maps can be generated based on the query depicting problems or combination of problems along with their spatial distribution. History of individual trees will be built systematically with periodic audits at specified intervals such as quarterly, half-yearly or annually.
Advantages of Digital Tree Health Audit System:
Actual numbers of trees present in the orchard will be known. This has the following categories:
No trees (Dead/Removed)
Slightly Sick
Moderately Sick
Severely Sick
This can give the initial picture of Health Status of the orchard.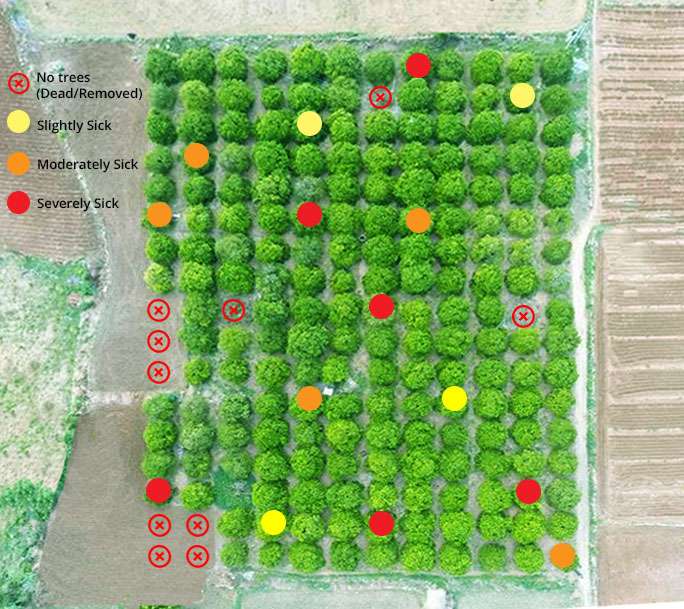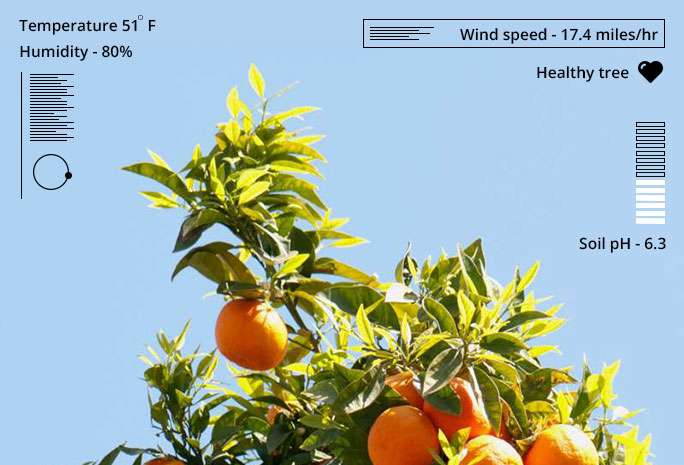 Treatment can be limited to affected trees instead of treating the entire orchard.
Healthy trees will be given special care to improve their productivity.
Specific trees can be verified at any point to cross check the data entered.
History of individual trees will be known to assess their performance.