Samhitha Crop Care clinics
An agri-tech company on a mission to empower farmers to improve crop productivity and their profitability.

Increase farmers' profitability Improve yield and quality

Deliver real-time insights for better decisions
An Introduction to Samhitha
Technology, Services & Innovation
Technology is the cornerstone of enabling precision advisory to farmers. Samhitha uses a combination of the latest technological advancements, such as IoT, Drones, AI & ML algorithms, Mobile Apps combined with its in-house expert crop advisory to deliver services to the farmers. 
Our Engineers build customized telemetry devices, combining them with world-class sensors to capture Soil & Weather data. We attune these devices to the local weather & soil conditions and capture data every 15mins. We also use Drones to provide sub-surface Soil Slope, Crop quality & yield-related information to our farmers. 
Plug-n-Play setup

Secure and Perpetual data storage

Data Alerts and Device Management on Citron App
Artificial Intelligence and Machine Learning
With over 5 lakh trees of data captured across 52 unique problems, we have built customized algorithms for Image-based disease detection and Advice delivery at scale. Precise Soil & Weather data has enabled the creation of customized irrigation schedules and disease outbreak alerts in the cluster.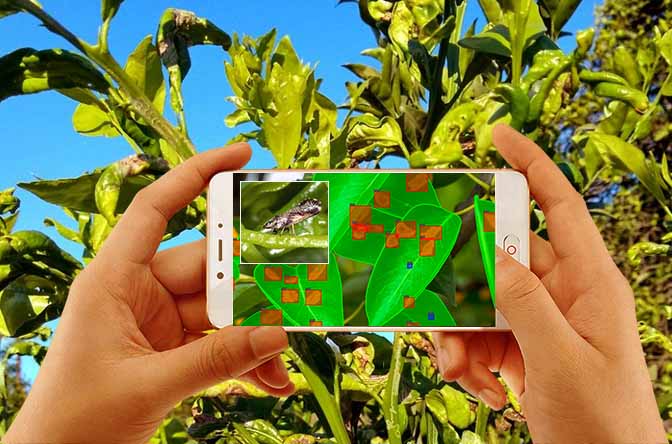 There are three key elements in this system: Farmers, Field Assistants, and Advisors.
Field assistants keep visiting the registered farms at scheduled intervals to collect data by following systematic protocols. 
Smartphones with micro-lens attachments are used to capture pests that are invisible to the naked eye. We also capture telemetry data using soil sensors, weather sensors, and UAVs. Our advisors analyze this information and deliver advice. The farmer receives advice through a mobile app to take appropriate action. These advisory cycles keep happening continuously throughout the cropping season. 
Help planet to
produce more food
and healthier crops
Empowering Farmers to adopt sustainable practices to improve productivity and profitability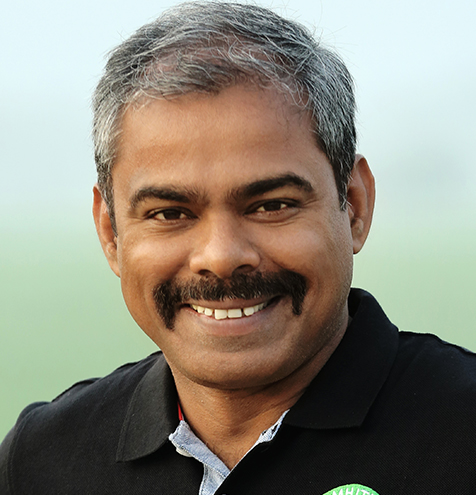 Obtained his Ph.D. from Acharya N G Ranga Agricultural University, Hyderabad with specialization in Plant Pathology. Started his career as an agricultural scientist at
International Institute of Information Technology, Hyderabad in 2004 continued till 2018. Pioneered remote advice delivery systems on digital agriculture platforms like eSagu. Worked closely with citrus farmers of Nalgonda, Mahabubnagar, Kurnool, Kapdapa, Ananthapur and Prakasam districts.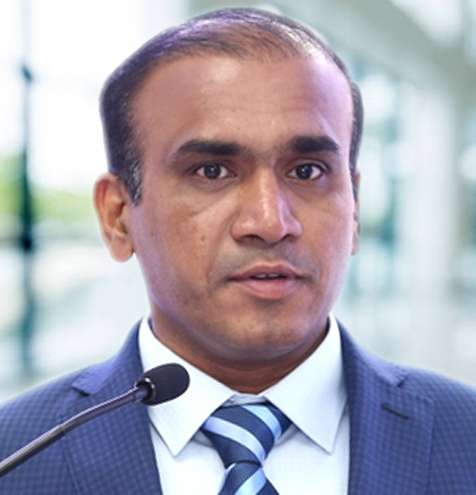 An alumnus of Harvard Business School and a successful serial entrepreneur. He is the founder and CEO of C2S technologies which is based in Seattle, USA. Graduated
from Osmania University, Hyderabad in Mathematics. Jagan Chitiprolu is the founder Chairman and Managing Director of Samhitha Crop Care Clinics.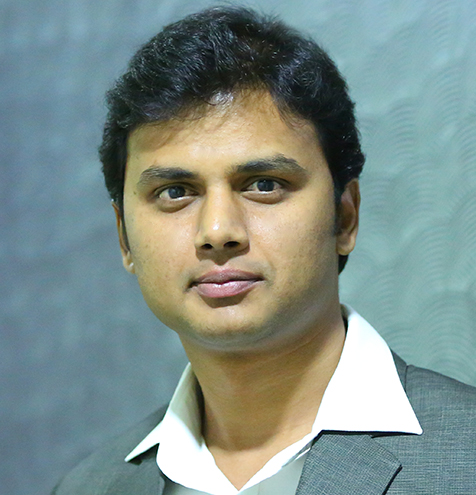 Graduated from JNTU, Hyderabad in Electronics and Communication Engineering. Acquired deep expertise in Artificial Intelligence, IoT, and data analytics. He has more than 16 years of industrial experience. Kalyan Enjamoori is the founder and Chief Technology Officer of Samhitha Crop Care Clinics.