The subsoil is an equally important layer as topsoil, which is critical for plant growth. While orchard crops are deep-rooted, it becomes imperative to study the sub-soil properties to determine the reliability of soil. We use precision technologies to provide information and recommendations of the soil at least to a depth of one meter from the top. This offers better insights into sub-soil quality and further helps in predicting its impact on productivity.

Management decisions can be inappropriate and incomplete if taken without checking the actual properties of soil and irrigation water. Adopting the right procedures while collecting soil and water samples is as important as using the right protocols while analyzing them in the laboratory. Trained field staff of Samhitha Crop Care Clinics are better equipped for this purpose.
Soil & Water conservation
Preventing soil erosion is an integral part of sustainable agriculture. Sustaining soil moisture content and reducing soil loss in the regions with rain and groundwater scarcity is an important necessity. Our expert advisors help you in adopting pre-requisite measures for adequate soil and moisture conservation.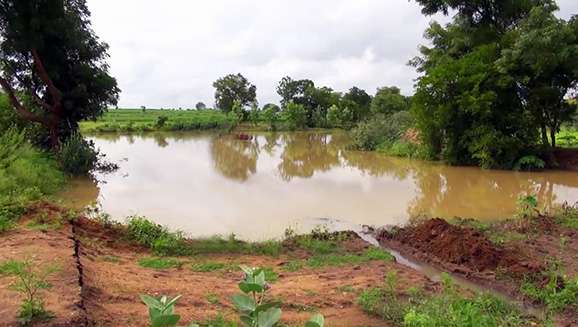 Rainwater harvesting and Groundwater recharging
Orchard farming is a widespread practice where orchards are entirely dependent on regular rainfall and groundwater irrigation. However, during summer, orchard growers find it increasingly challenging to cultivate because of water deficit. This results in decreased crop yields and quality of fruits. In some cases, it may consequently lead to progressive decline and death of a fully-grown orchard. We, at Samhitha Crop Care Clinics, recommend the best practices for rainwater harvesting and groundwater recharge.
Soil fertility and Plant nutrition
Keeping the soil healthy and biologically active is the fundamental objective of sustainable agriculture. The application of fertilizers shall only be a 'top-up' arrangement for the basic soil fertility management program. Samhitha Crop Care Clinics emphasize more on 'soil fertility improvement' rather than 'plant nutrition management'.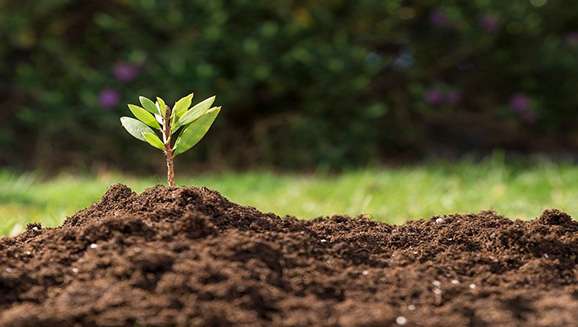 The most successful orchard growers are the ones who can schedule the irrigation water intelligently. Samhitha Crop Care Clinics can help the growers in designing the most appropriate irrigation schedule with the help of soil and weather sensor data. These nodes and weather stations are deployed and maintained by Samhitha Crop Care Clinics.
Samhitha Crop Care Clinics processes a robust pest monitoring system. Trained field staff will systematically scout the orchards at scheduled intervals using mobile apps and report to the Crop Advisors online. Experts will analyze information collected through mobile apps, soil sensors, weather stations, and UAVs to prepare appropriate advice. The advice thus prepared will be delivered to the grower's mobile as a text message. Growers will also receive regular pest alerts, weather forecasts and notifications on scheduled farm activities on their mobile phones.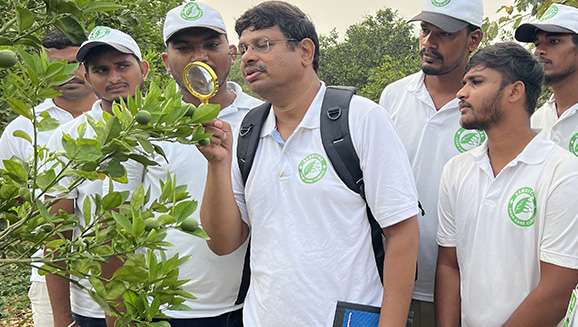 Our field staff will make regular field checks at pre-scheduled intervals. This will help the  growers in taking proactive and timely management decisions. In addition, Expert Advisors will also be available for field visits on payment basis. 
Orchard health card is the most unique report generated based on the data meticulously collected about the problems related to soil fertility, irrigation water quality, endemic insect pests and diseases. Orchard health audits are conducted annually to compare and correlate the differences with the previous seasons for continual improvements.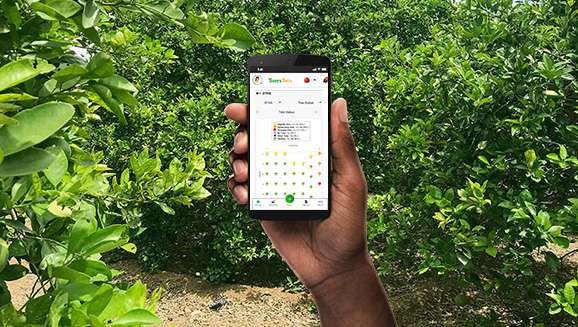 Samhitha Crop Care Clinics maintains a permanent record of the field's data of every individual client. This helps our clients and agronomists with easy record keeping of everything done at the field, including soil fertility levels, water quality, soil type, crop yields, insects, weed problems, crop health and other data. It also provides them with access and navigation to the information.
Profit margins are governed by market prices. Samhitha Crop Care Clinics helps the growers to reduce their dependency on middlemen while making conscious efforts in connecting them to distant markets, processing units, whole sellers and exporters.